What's on NSW & ACT AFHS
Events in 2016
---
Australasian Federation of Family History Organisations
1 August 2016 – National Family history Month (NFHM) commences
Many member societies are running NFHM events.
---
Parramatta Family History Group
1.30 p.m. August 6: Stephen Palmer – Victorian Way of Death
Coach House, Hambledon Cottage, 63 Hassall Street
---
Ku-ring-gai Historical Society Inc
6 August 2016 at 2pm in Meeting Room 1, Old Gordon Public School
Skeletons out of the cupboard
Society President Graham Lewis will open his family closet a little, rattle a few skeletons from his family tree and share tales of philandering, bigamy and divorce, liberally sprinkled with old photos, portraits, gaiety girls, brick walls, post cards etc, with a bit of speculation thrown in!
---
Heraldry & Genealogy Society of Canberra Inc
7 August 2016 Library Open Day and Book sale
For more details Click here
---
Botany Bay Family History Society
Open Day 19 August 2016, 10am to 2pm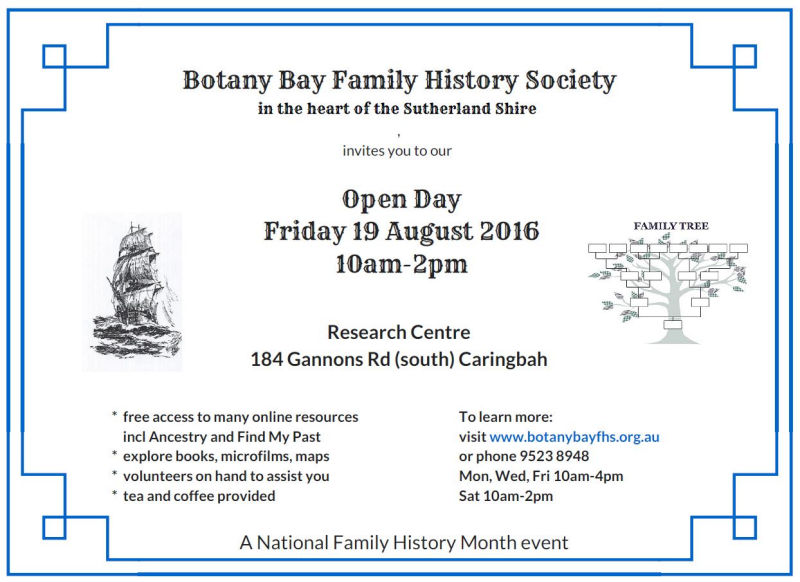 ---
Young & District Family History Group Inc
Open Day 20 August 2016, 9am to 3pm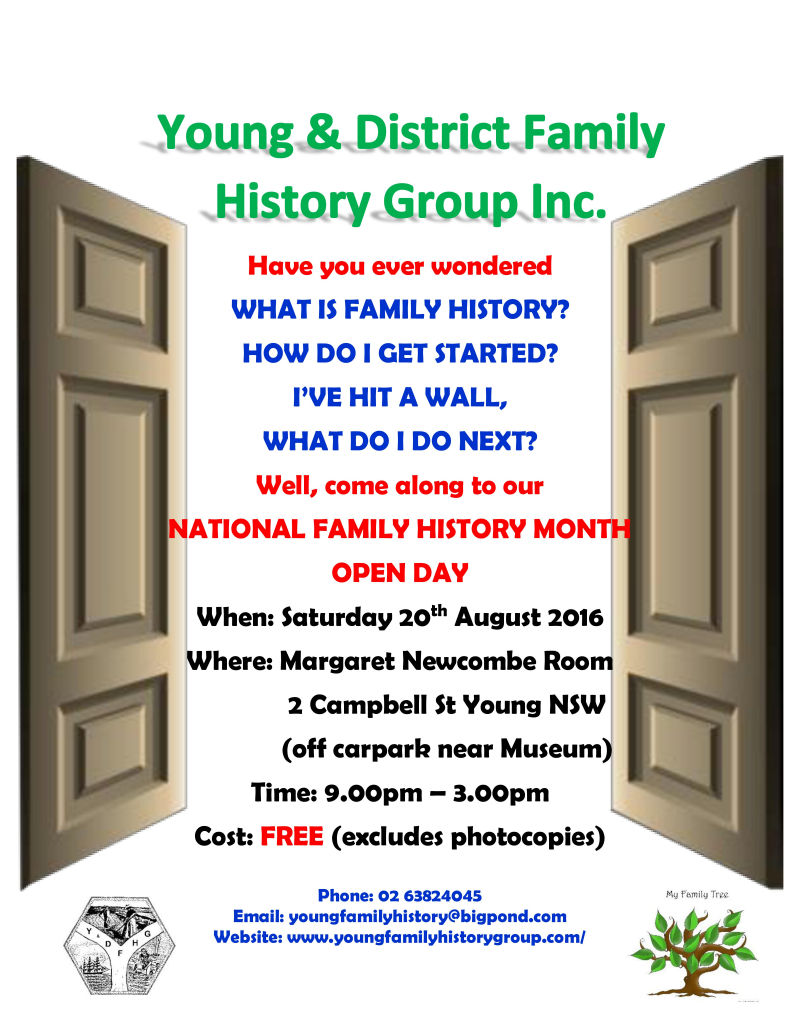 ---
RAHS/Central Coast Family History Society: Regional Seminar
August 20 @ 9:30 am - 3:30 pm; cost $20; Gosford City Lions Hall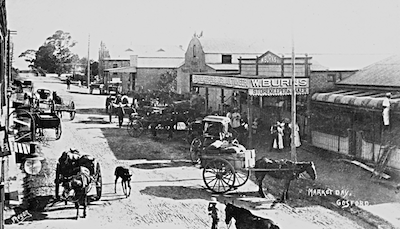 For more details click here
---
Australasian Federation of Family History Organisations
31 August 2016 – National Family history Month (NFHM) ends
Many member societies are running NFHM events.
---
Parramatta Family History Group
1.30 p.m. September 3: Catherine Bishop – Minding her own business
Coach House, Hambledon Cottage, 63 Hassall Street
---
Parramatta Family History Group
1.30 p.m. October 1: Members Research
Coach House, Hambledon Cottage, 63 Hassall Street
---
Parramatta Family History Group
Nov 7: Seminar: Ralph Hawkins
9.30am -10.30am – Exploring SAG's Pictorial Collection
11.00am-12noon – Building Hyde Park Barracks
Coach House, Hambledon Cottage, 63 Hassall Street